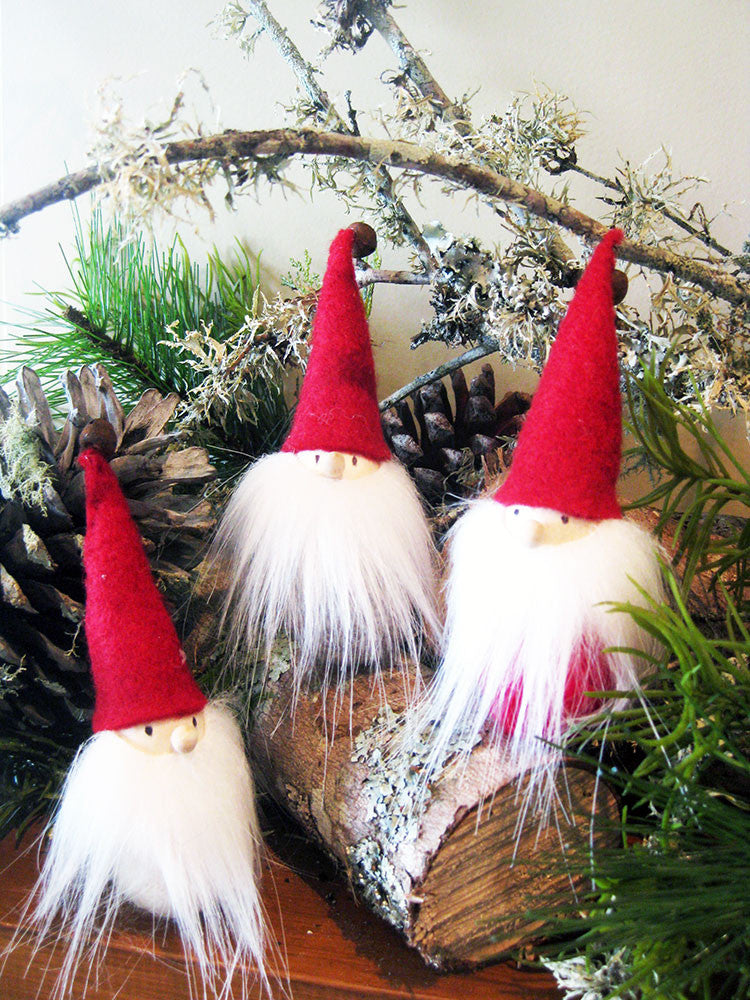 Kit contains: ready made felt balls, felt, decorating/hanging thread, wooden heads, wooden noses, rusty bells , beard fabric and full instructions.
Available: random mix of three diferent felt balls: cream, red, olive, light grey dark grey. hat felt: red.
Kit makes three santas.
Size (not including hanger): about 80mm high x 30 mm wide.