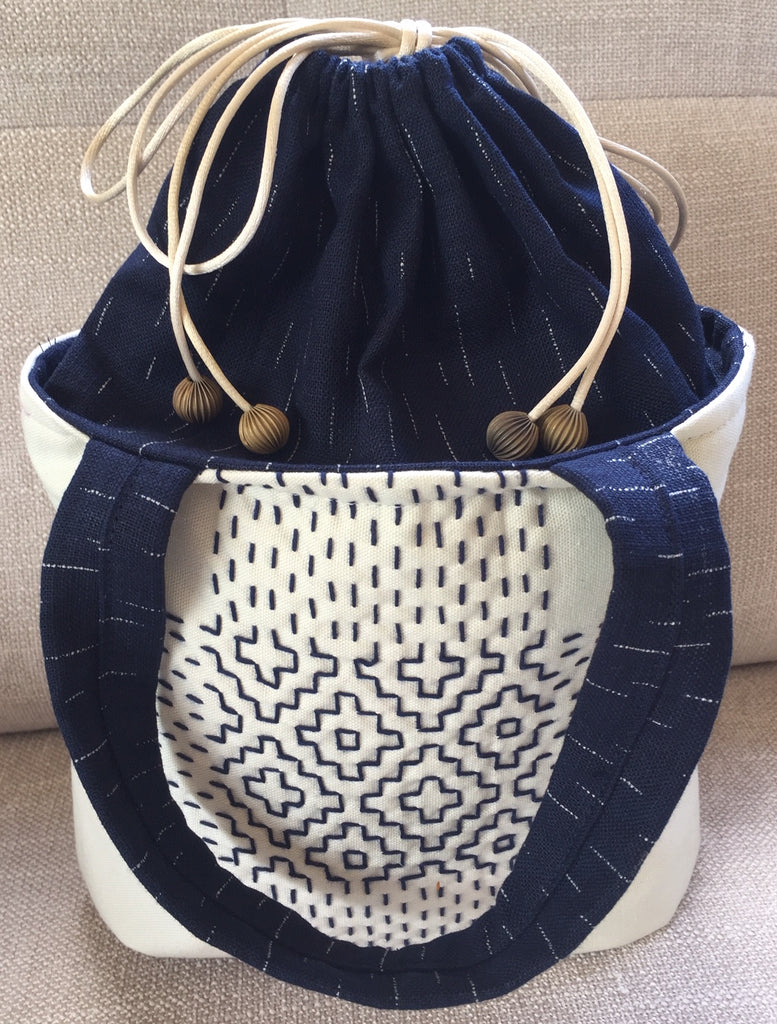 Japanese Lunchbox Bag
$43.00
This is a traditional shaped lunchbox bag with a draw string inner, fabric handles and beautiful japanese embroidery on the outer front and back. The clever folded base means the bag lies flat when it's not being used.
Kit contains: dot fabric for embroidery, threads, fabric for lining, handles and drawstring, beads for drawstring, cord, all instructions for embroidery and sewing.  You'll also need some lightweight wadding (eg pellon) which isn't included in your kit. 
Kit makes one lunchbox bag.

Size: Bag is about 25cm high and 25cm wide not including the handles.