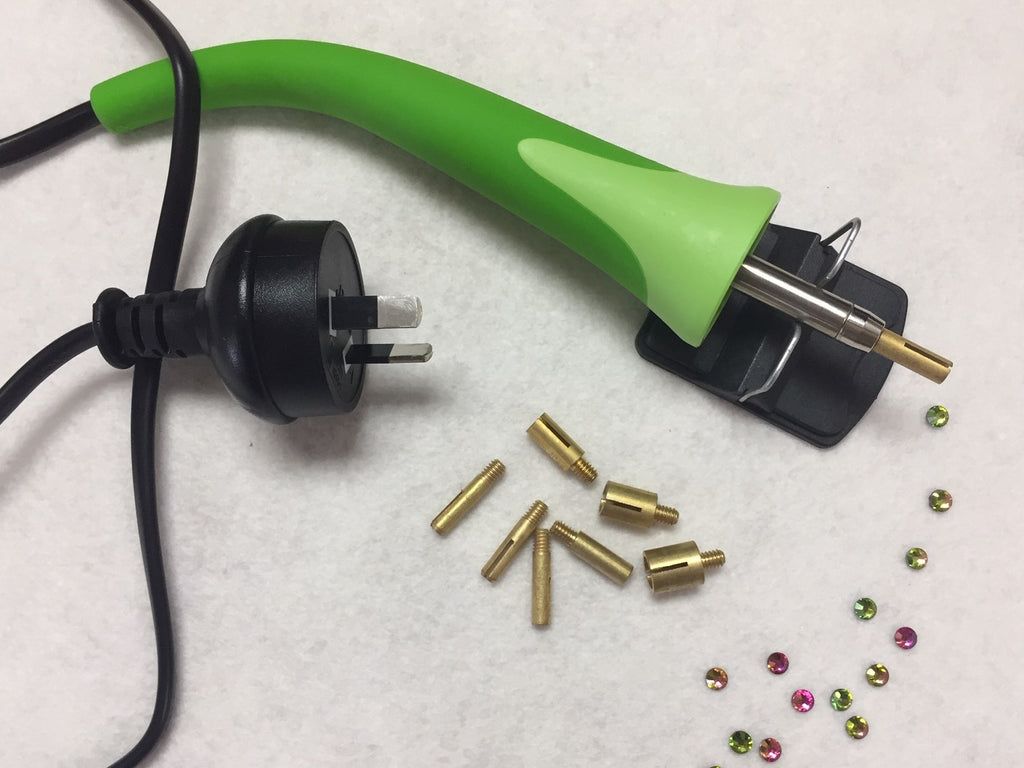 BeJeweler - Rhinestone placement tool
$44.00
This electric rhinestone placement tool applies your hot-fix crystals in seconds.  It's perfect for use with our Hot-fix crystals.  The heated tip melts the glue that is already on the crystals and the ergonomic handle allows you to easily place the crystal on your item, creating designer fashions and accessories in seconds.

Pack comes with 8 tips for use with crystal sizes between SS8 and SS34.  
Colour of tool may vary from photo

Crystals are not included but are available in our online shop.  Jump over to "Make It Yourself- Tools" to check them out.